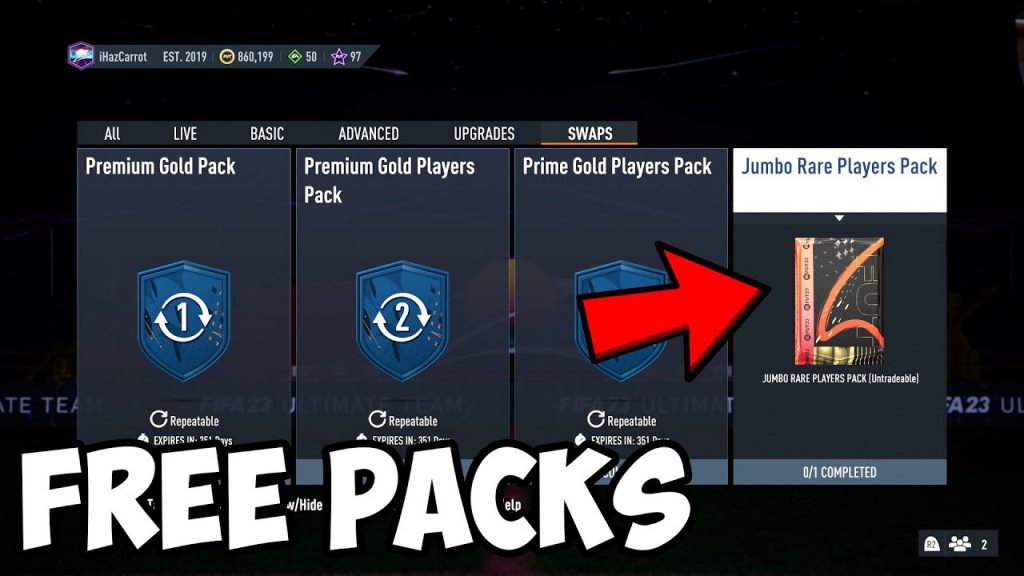 With the aid of HyperMotion 2 game technology, FIFA is extremely similar to playing football in real life. This improvement is fully mirrored on the screen as well as in the AI's moves, offensive, skills, dribbling, and defense. FGS swap tokens are also coming to EA's most recent soccer game, FIFA 23, thanks to its competitive nature. FGS exchange tokens are a good option if you're seeking for additional methods to enhance your FUT squad. As a result, this article will explain how to obtain FGS switch tokens in FIFA 23. Players can also purchase sufficient FIFA 23 coins in-game.
What is FGS Swap Token
FGS Swap for FIFA 23 Tokens are tokens that may be acquired by following the weekly live broadcasts of the international series on Twitch and YouTube. Players can save their tokens for more and better rewards because every token is worth earning in the game. The world's top FIFA 23 players compete in FIFA Global Series games. EA declared that elite players from around the world will compete in this 2V2 FIFA 23 event. Every Monday, matches will take place, and Ultimate Team fans will have the chance to watch for worthwhile prizes. The competition includes both conventional esports teams and esports teams supported by actual football clubs like PSG and Manchester City.
How to get FGS Swap Tokens in FIFA 23
Like Twitch drops, FIFA 23 FGS swaps can also be acquired. Players that watch the appropriate FIFA 23 FGS events within the allocated time and link their EA account to a Twitch or YouTube account will instantly receive tokens. Players must watch 60 minutes of any conditional live event in order to receive FIFA 23 FGS tokens. Following that, participants can receive incentives on their streaming account. Within the next 24 hours, tokens will be credited to the player's EA account.
Each qualifying only allows players to win one token, and there are several special awards that may be exchanged for various token values. Players can choose to save up tokens for greater value bundles or redeem smaller rewards right away. These bonus packs contain only non-tradeable items that are also ineligible for sale on the Ultimate Team Transfer Market.
When is the date to get FGS Tokens?
The list of FIFA 23 Global Series events taking place on Twitch is as follows:
Monday, October 24, 2022
Monday, October 31, 2022
Monday, November 7, 2022
Monday, November 14, 2022
Monday, November 21, 2022
Monday, November 28, 2022
Monday 5 December 2022
Monday, January 16, 2023
Wednesday, January 18, 2023
Saturday, January 21, 2023
FGS Swap Token Rewards in FIFA 23
The reward structure is as follows:
Premium Gold Package (1 FGS Token)
Premium Gold Player Pack (2 FGS Tokens)
Prime Gold Player Pack (3 FGS Tokens)
Mega Rare Player Pack (4 FGS Tokens)
This detailed article explains how players may get FGS Swap Tokens in FIFA 23. Players who want to stay up to date with FIFA 23 Ultimate Team news should subscribe to Wmbtc.com.